Together, let's create the unforgettable
What event are we going to organise?
Top 5 of our locations
The most beautiful day of your life, an unforgettable moment!
Celebrate your union in one of our exceptional venues, ideally located in the heart of Paris!
Whether you're planning an intimate ceremony or a grand reception, each venue is tailored to your needs and has been carefully selected so that you can welcome your family and friends and treat yourself to the perfect wedding.
Le Pavillon des Étangs, Melba, L'Orangerie d'Auteuil, Le Dernier Étage and La Cabane du Golf are truly elegant and sophisticated havens of peace that will make your day unique and magical.
Choosing to celebrate your love at one of these establishments means turning your dreams into reality and creating precious memories that will last a lifetime!
New experience
Vehicle launches: iconic locations, an unforgettable experience
Imagine showcasing your most daring and innovative vehicles in a breathtaking setting and offering your guests an unrivalled automotive experience.
Each venue has been carefully chosen to provide a unique atmosphere where your guests can discover your models from a new angle and be amazed by their captivating design and exceptional performance.
At Pavillon des étangs, let yourself be seduced by the magic of a natural environment, where the tranquility of the ponds and the beauty of the landscape enhance the presentation of your vehicles. Terminal 7As for the showroom, it offers a contemporary urban ambience, ideal for revealing the essence of your avant-garde creations.
Also discover theOrangerie d'Auteuil, with its classic refinement, or Les Folies Grussa place where art and excitement come together to create a unique sensory experience. And many other exceptional and singular spaces...
Wherever you choose, prepare to be transported into a world where innovation, beauty and performance meet.
New experience
Get a head start on the world event of 2024!
Experience the 2024 world event at the heart of the action!
Let yourself be captivated by the unique atmosphere that reigns between the emblematic sites of the Champ de Mars, the Petit and Grand Palais, and the Alexandre III Bridge.
Our rooftops, terraces and exceptional indoor spaces offer you an incomparable perspective on this eagerly-awaited sporting event.
Whether you're planning a TV show, an immersive evening, an elegant dinner or a lively afterparty, our tailor-made spaces guarantee a memorable experience.
Book our event venues, restaurants or clubs now and get ready to experience unforgettable moments of intensity!
New experience
Make way for Workstation!
You are organizing a seminar or a study day with your teams, but you dread the endless speeches, the lack of participation or the austere meeting rooms?
Discover Workstation, our dedicated seminar venue, at the unique price of 149€/pers. including :
coaching to help you speak, use the equipment and the tools for collective creation,
5 participatory icebreaker workshops to get you started,
5 boosters for dynamic meetings from start to finish,
multiple quality services: project manager dedicated to your event, reception staff, catering point, unlimited hot drinks...
Come to Workstation, a place dedicated to collaboration and exchange.
Its colorful walls, green spaces, comfortable furniture, latest generation technical equipment, natural and eco-responsible materials offer you a work environment that combines flexibility, comfort and connectivity!
Paris Society Events
Places to be
Born from the merger of two pioneers of the event industry, Pearl and Paris Icons, Paris Society Events is from the very beginning a story of shared ambitions in the field of hospitality "à la française".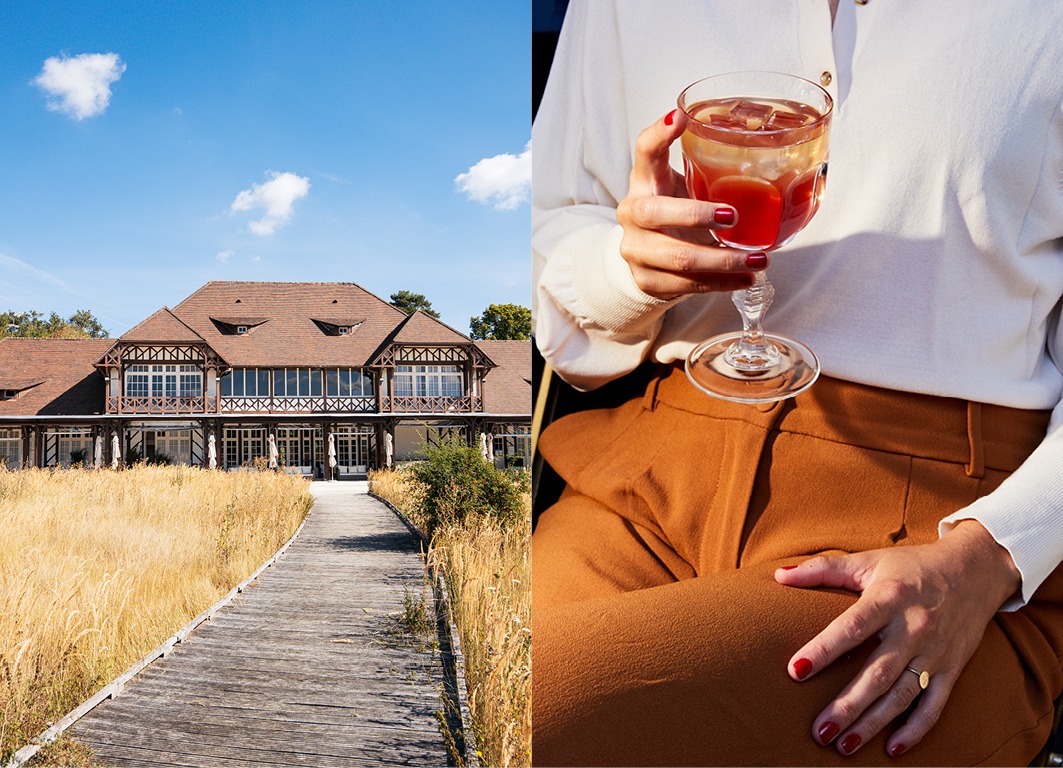 The event is a field of infinite freedom, a symbiosis of talents working towards one goal: to create a moment that brings people together intensely, that flatters the senses and the mind, and that will remain in everyone's memory.
The event must be generous, surprising, fertile.
Take a team of enthusiasts (us), a creative spirit that combines human warmth and unerring composure (our attitude), and mix with an exceptional collection of prestigious venues (our portfolio). You'll get an event that lives up to your wildest desires.