Together, let's create the unforgettable
What event are we going to organise?
New experience
Make way for Workspitality!
Human and Creative Efficiency
You are organizing a seminar or a study day with your teams, but you dread the endless speeches, the lack of participation or the austere meeting rooms?
Take advantage of our turnkey offer at a unique price of 149€/pers. including :
Multiple quality services: project manager dedicated to your event, reception staff, catering point, unlimited hot drinks...
Coaching to support you in your speeches, the use of equipment and DesignThinking tools
Visit us at Huit ValoisA place dedicated to collaboration and exchange.
Its colorful walls, green spaces, comfortable furniture, latest generation technical equipment, natural and eco-responsible materials offer you a work environment that combines flexibility, comfort and connectivity!
New sensation
Get out of the conventions!
Proportions to match your events
Push the doors of the Cité du Cinéma located on the banks of the Seine, in the Pleyel district, and become for a moment the director of your event.
Take control of this former power plant from the 1930s: arrange its industrial spaces, take advantage of the imposing ceiling height, play with curves, shadows and lights, and map your events through four majestic spaces.
The spectacular Great Nave, the auditorium with its red seats numbered in gold, the gigantic backstage with its mezzanine are just waiting for you and your overflowing imagination to set up your wildest scenographies.
Conventions, festive evenings, showrooms, press relations... this raw and ultra-customizable place offers you a decor without comparison...
New sensation
Paris Society Events goes international
When French hospitality meets Moroccan hospitality
Do you dream of celebrating your private events and residential seminars in an exotic and marvelous panorama with a subtropical climate, under the palm trees?
The expertise Paris Society Events and the customary Moroccan generosity take the hand to offer you an unforgettable wedding, anniversary, congress or seminar combining the know-how and hospitality of Paris Society and Domaine Abiad.
Festive or more serious, an event at Domaine Abiad will be the ideal moment to discover Marrakech: stroll through the alleys of the Medina, get lost in a souk with gourmet flavors and bewitching smells, exalt yourself in the Majorelle garden, ride in the desert on camels...
Paris Society Events
Places to be
Born from the merger of two pioneers of the event industry, Pearl and Paris Icons, Paris Society Events is from the very beginning a story of shared ambitions in the field of hospitality "à la française".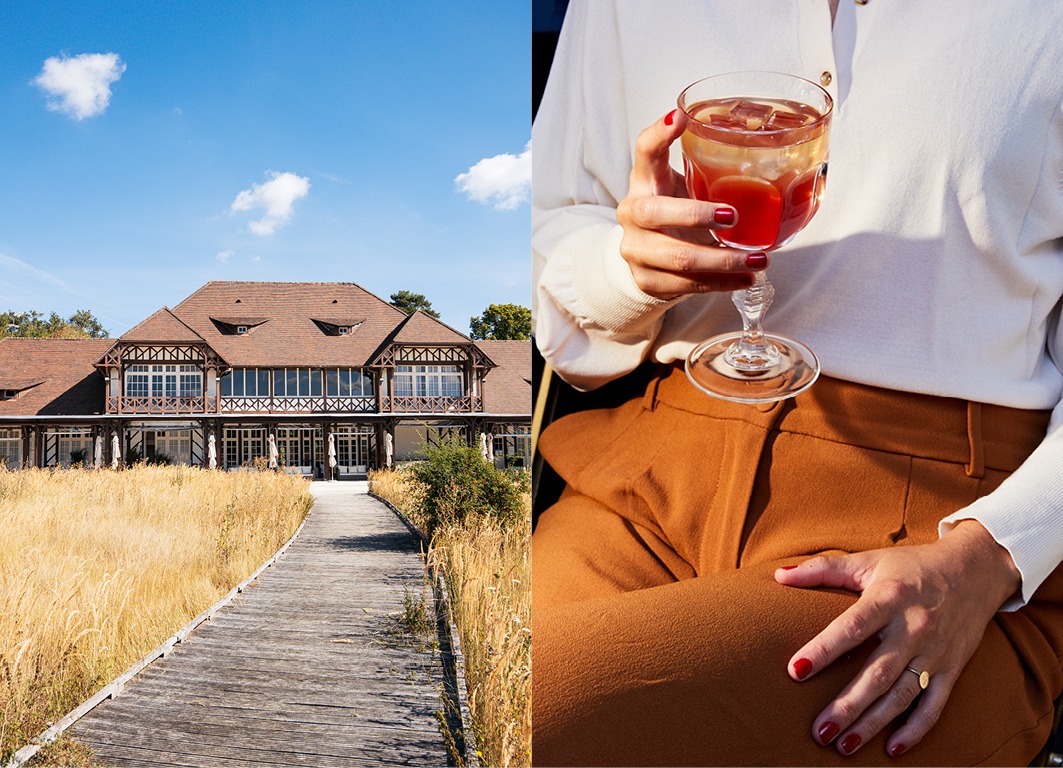 The event is a field of infinite freedom, a symbiosis of talents working towards one goal: to create a moment that brings people together intensely, that flatters the senses and the mind, and that will remain in everyone's memory.
The event must be generous, surprising, fertile.
Take a team of enthusiasts (us), a creative spirit that combines human warmth and unerring composure (our attitude), and mix with an exceptional collection of prestigious venues (our portfolio). You'll get an event that lives up to your wildest desires.