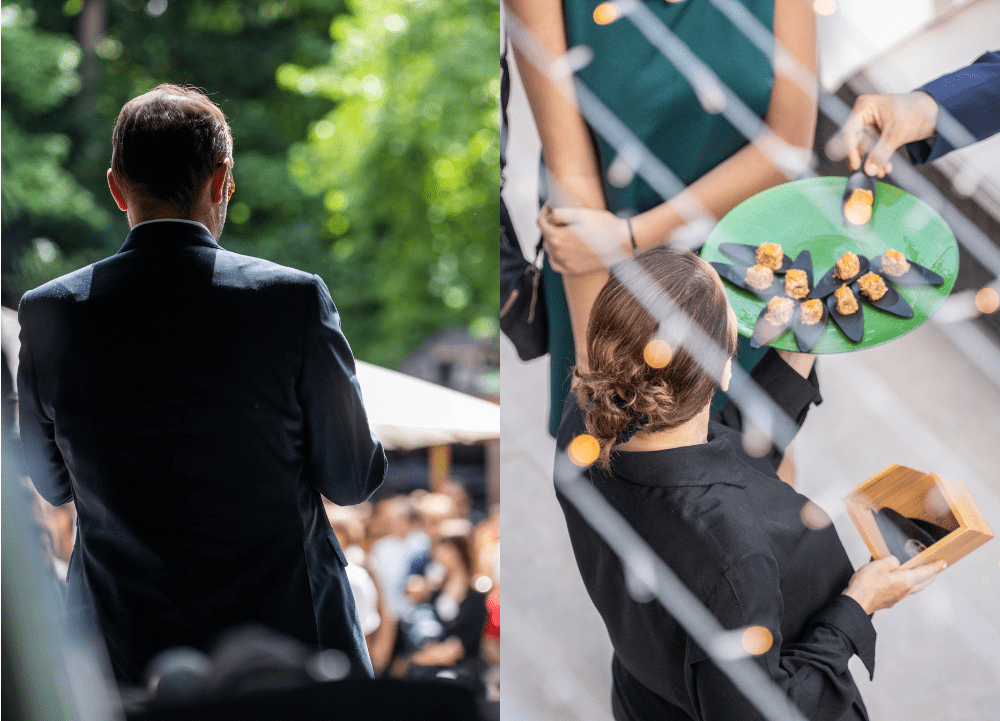 The sustainable development policy of Paris Society
Leader in its sector, the Group Paris Society is mainly present in France where it has one of the most beautiful collections of premiere restaurants, festive spaces and high-end events. The Group Paris Society is above all the pioneer of a certain French art of entertaining, marked by excellence andchic elegance. Its mission is to sublimate the emotions of its customers. The teams are talented, passionate and caring experts, listening to the desires of their customers. From now on, this passion is also written in the Group's hotels.
Motivated and happy employees
Because motivated and happy employees are a major stake in a successful customer experience, Paris Society is committed to positioning human capital as a strategic resource for its activities. Thus, the well-being of employees is a priority objective, reflected in actions relating to working conditions, remuneration and internal communication. While attracting talented employees is obviously a major challenge and objective, retaining them through a policy of training and internal development is also essential. In addition, Paris Society is committed to increasing diversity and inclusion, which is a guarantee of human wealth.
Reduction of the environmental footprint
Taking care of people is inseparable from protecting the environment. Thus, reducing its environmental footprint is a major challenge for Paris Society. The objectives are to fight against food waste, to limit waste upstream and to recover waste through reuse, sorting and recycling.Eco-design and the preservation of energy and water resources are also priority objectives.
Economic success
The preservation of human and environmental capital will not be sustainable without economic success. Thus, the commercial success and image of Paris Society must be accompanied by a strengthening of its financial success. The objective of setting up aresponsible purchasing approach is one element of the response to this challenge. In a context of growth, improving the structure and processes will also contribute to strengthening financial success.
In this context, the events organized by the Group's Events Division Paris Society are committed to meeting the requirements of ISO 20121 International Certification, and are committed to a process of continuous improvement. The Events Division integrates, in a transversal way, the duty of inclusion of its stakeholders, the duty of vigilance, integrity and transparency.
The Group Paris Society is committed to meeting the legal and regulatory requirements applicable to its activities.
Laurent de Gourcuff
Chairman and CEO

Sébastien Pacault
General Manager

Denis Remon
Director of Paris Society Events